Houston Concrete Co Service Areas
At HOU Concrete Contractors, we take pride in serving homeowners and businesses in the Harris County area. Here, you'll find a list of some of the places where our company offers its services, including driveway, patio, and sidewalk installation and repair. If you live or work in one of these communities and need concrete installation or repair, get in touch.
Communities In Our Service Area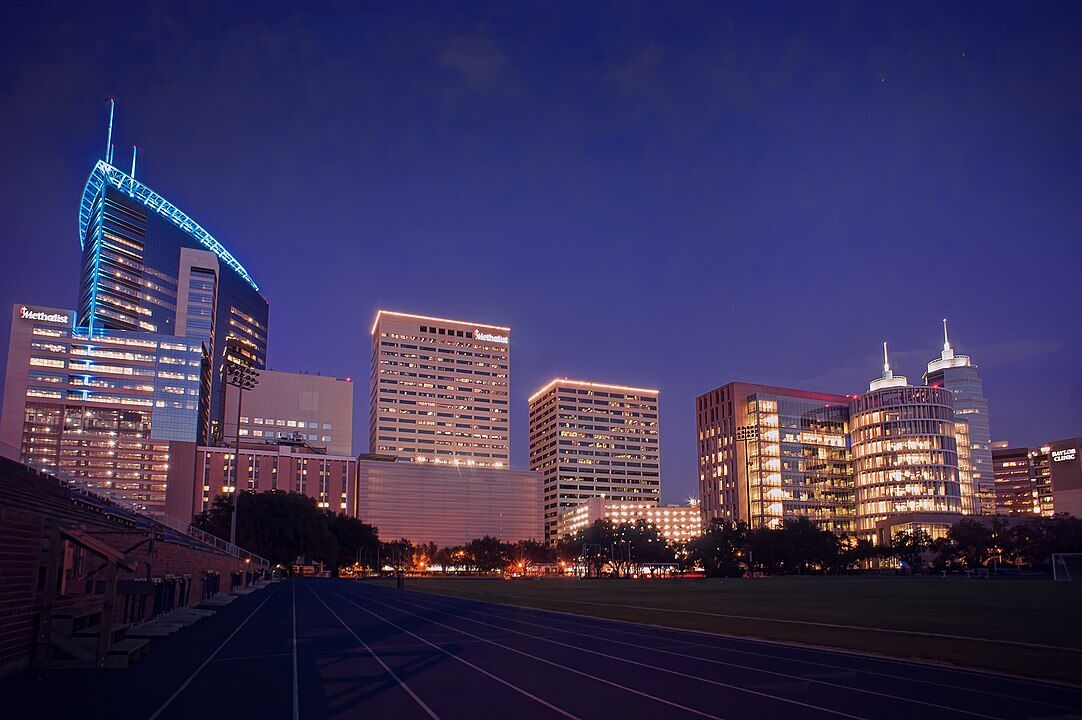 Houston, TX
If you're a resident of Texas, the city of Houston truly needs no introduction – but we're happy to provide one anyway. It's the most populous city in the state of Texas and the fourth-most populous city in the entire nation, with a population of about 2,320,268 as of 2019. Houston is the seat of Harris County, where it is primarily located (save for some small portions located in the counties of Fort Bend and Montgomery).
Sports are a big deal in Houston, as it has teams for every major professional league (the National Hockey League excluded). The city is also a hotspot for the arts and culture – it's home to the Houston Theater District, which offers the second-biggest number of theater streets in a downtown area in the United States. Many different annual events are held in Houston, including the city's annual Houston Livestock Show and Rodeo in March. Houston's official nickname, "Space City," refers to the fact that it is home to NASA's Lyndon B. Johnson Space Center.
Key industries in Houston include biomedical research, aeronautics – and, most prominently, energy. Oil and natural gas play a crucial role in the city's economy, though renewable energy sources like wind and solar have gained ground in the local economy as of late. By 2018, Houston's top publicly traded companies included the likes of Phillips 66, Sysco, ConocoPhillips, Enterprise Products Partners, Plains GP Holdings, and Halliburton. The city has also been the United States' biggest exports market since 2013, when it overtook New York City.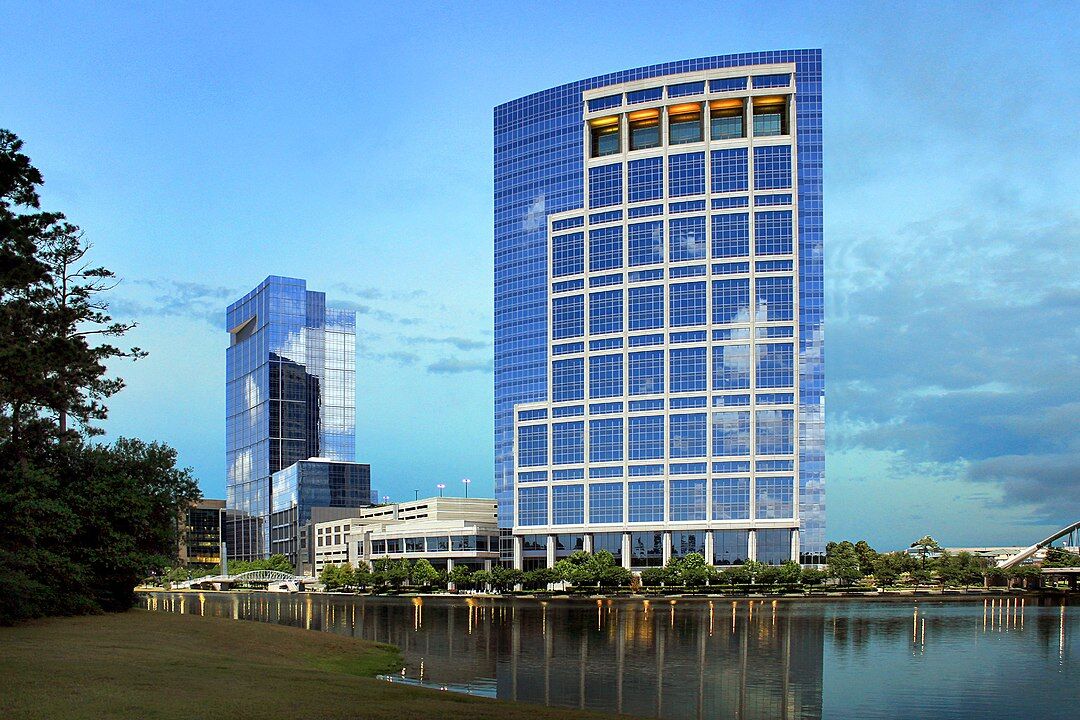 The Woodlands, TX
A master-planned community and census-designated place located about 30 miles north of Houston, The Woodlands was officially established in 1974 after businessman and real estate developer George P. Mitchell attended a symposium about developing towns through the HUD Title VII program. As of 2010, The Woodlands had a population of 93,847. Much of the community is located within Montgomery County, though some sections extend into Harris County.
Popular attractions in The Woodlands include Market Street, The Woodlands Mall, and the Cynthia Woods Mitchell Pavilion. It also has a waterway open to the public. In April, a fine arts festival known as the Woodlands Waterway Arts Festival brings 220 juried artists to the community. Among many other notable residents, The Woodlands was once home to Arcade Fire members Win and Will Butler – that band's Grammy Award-winning album "The Suburbs" was inspired by their childhood there.
While it was created to serve as an exurb and a commuter town, The Woodlands has developed a strong economy of its own over the years. Some of the corporations that have chosen to locate campuses in The Woodlands include Chevron Phillips Chemical, Huntsman Corporation, Woodforest National Bank, Baker Hughes, and McDermott International.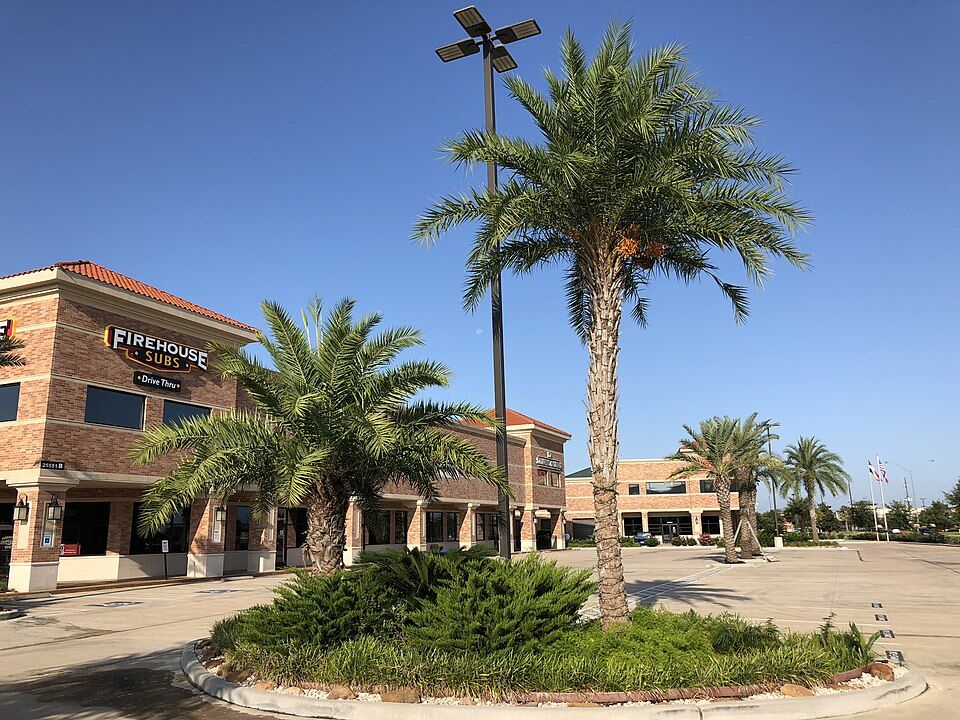 Katy, TX
Originally, Katy was a railway town founded in the 1890s on the Missouri-Kansas-Texas (MKT) Railroad, which ran alongside U.S. Route 90 into downtown Houston. Katy's history is closely linked to the railroad to the point where the town named after it – the MKT Railroad Company was often called "the K-T" for short. Growth in Houston began to have a positive impact on Katy from the 1960s on; today, Katy is an affluent community with a population of 14,102 as of 2010.
Katy's motto is "Small Town Charm with Big City Convenience," and this lifestyle has attracted many people to the area. The community has become known for the many mansions located there, as well as its scenic vistas. Well-known people from Katy include actress Renee Zellweger and Cincinnati Bengals running back Rodney Anderson.
A number of corporations have their headquarters in Katy and nearby areas, including Igloo Corporation and BP America. An Amazon sort center also opened in Katy in 2020. Economic development in the area is overseen by the Katy Area Economic Development Council, which aims to make the community the top choice for families and businesses by way of planned economic growth and development.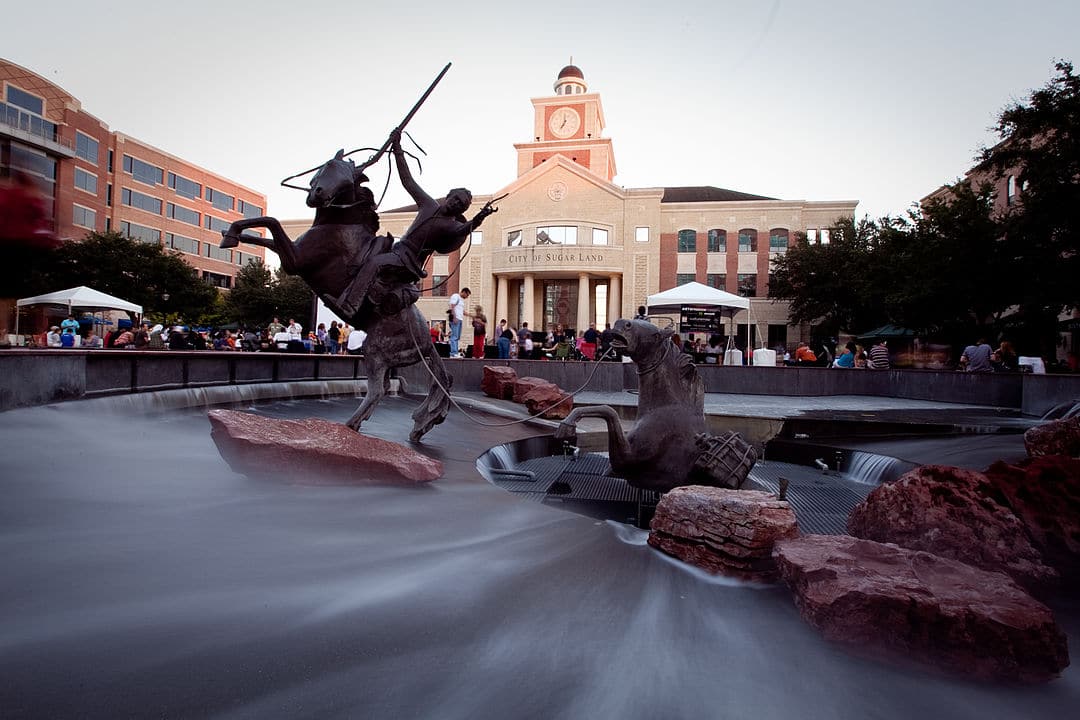 Sugar Land, TX
One of the richest and most quickly growing cities in all of Texas, Sugar Land is located almost 20 miles away from Houston. In the 19th century, the area where Sugar Land now stands was the site of a sugar plantation in the floodplain of the Brazos River. The community was established as a company town for the Imperial Sugar Company before being officially established in 1959.
The population of Sugar Land grew by over 158% between 1990 and 2000. By 2019, an estimated 118,488 people called the city home. Recreational and competitive sports are popular locally; Sugar Land was named the "Fittest City in Texas" in its population range in 2004, 2005 (when it tied with Round Rock), and 2006. Local attractions include Sugar Land Town Square, an office, shopping, and entertainment complex; First Colony Mall; and the Sugar Land Ice and Sports Center.
While it Is no longer a company town, Sugar Land is still home to the headquarters of Imperial Sugar – the company's refinery and distribution center was once located there, but they are now closed. Other companies based in the area include CVR Energy, Inc., Schlumberger, and Minute Maid, along with many software, engineering, energy, and product firms.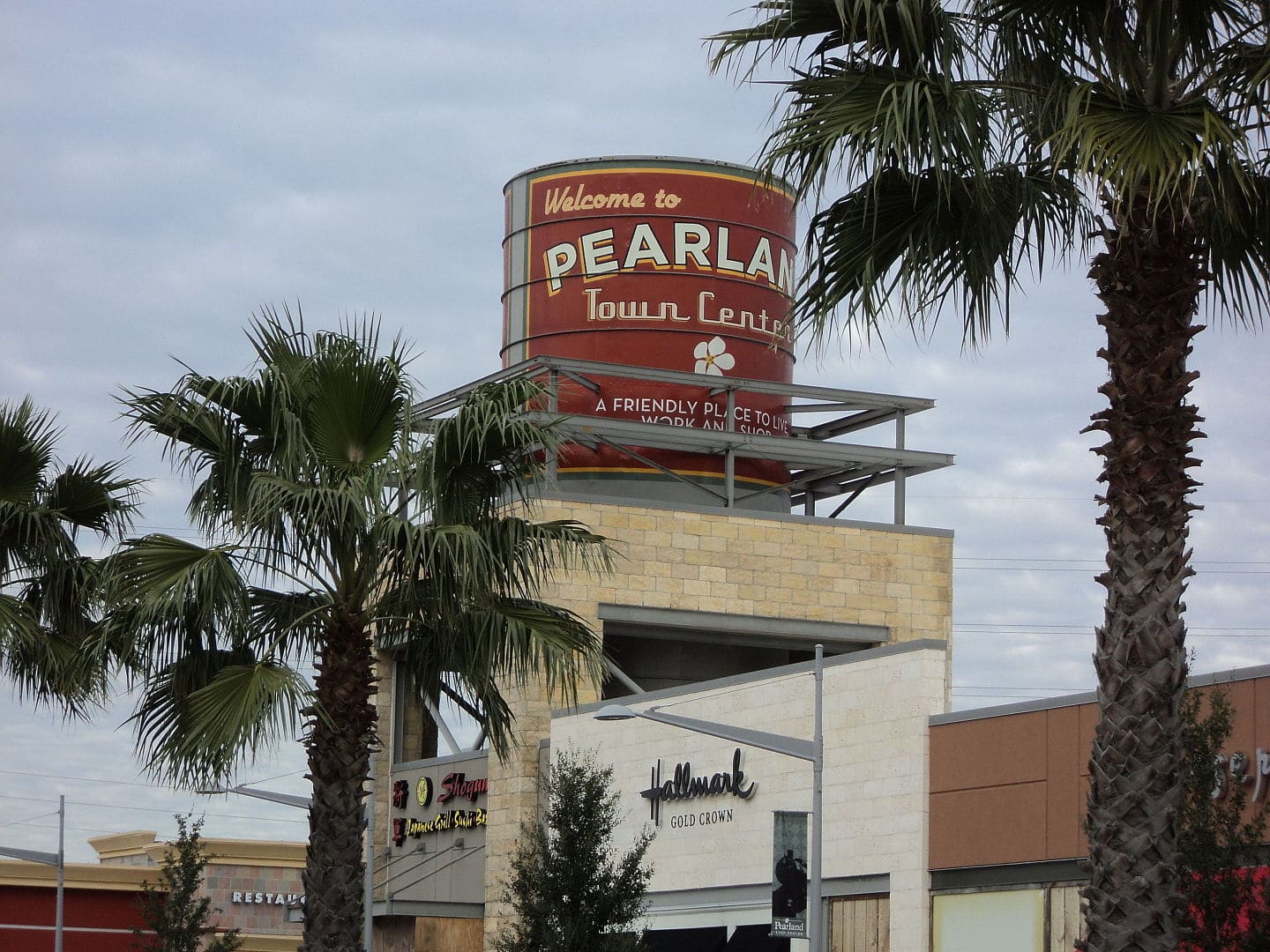 Pearland, TX
Though it got its start as a primarily agricultural community, Pearland has grown into one of Houston's best suburbs. A post office was built for the community in 1893, but it was known as "Mark Belt" at the time. It was given its current name by Witold von Zychlinski, who had noticed the town's many fruit trees. Though Pearland's growth was held back by hurricanes in 1900 and 1915, it gradually sprung back; by 2010, the city's population was recorded as being 91,252.
Today, Pearland is eighty-three percent residential. The city is the site of master-planned communities like Sunrise Lakes, Shadow Creek Ranch, and Lakes of Highland Glen. Residents enjoy a number of mixed-use lifestyle and shopping complexes, including Pearland Town Center, Shadow Creek Town Center, the Spectrum District, and Silverlake Village Shopping Center. Notable Pearland residents include rapper Megan Thee Stallion and Thomas Morstead of the New Orleans Saints.
Many Pearland residents work at the Texas Medical Center and the Lyndon B. Johnson Space Center in Houston. A number of large companies in the medical field have a presence in the community, such as Kelsey-Sebold Clinic, Cardiovascular Systems, and Merit Medical Systems. However, the city's largest employers are primarily retail-based.
Cypress, TX
Located entirely within Houston's extraterritorial jurisdiction, Cypress is an unincorporated community that has grown considerably in recent decades thanks to residential and commercial development that started in the 1980s. The community currently ranks 50th on the list of the United States' 100 highest-income urban areas.
About 122,803 people lived in the Cypress area as of 2010. The community is served by Cypress-Fairbanks Independent School District and Lone Star College. Major hospitals in the area include HCA Houston Healthcare North Cypress, Memorial Hermann Cypress Hospital, and Cypress Fairbanks Medical Center Hospital.
Sysco operates a shared services facility for its North American distribution centers in Cypress. The facility is located on the site of a former Hewlett Packard call center. Nearly 77% of residents in Cypress' 77429 ZIP code have an income of more than $50,000. That ZIP code, along with 77433, are among the top 25 richest in the Houston area.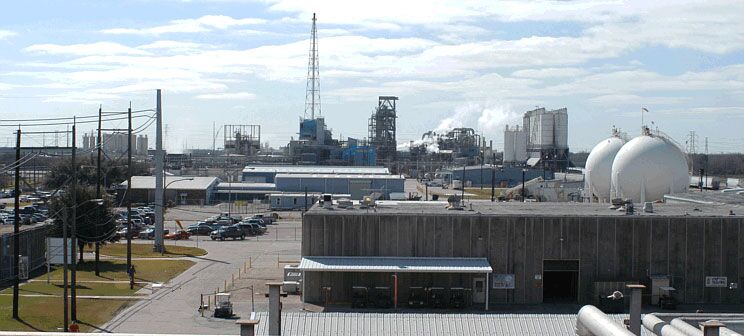 Pasadena, TX
Founded in 1893, Pasadena is the second-largest city in Harris County. After it was founded, the community benefited from the Texas Oil Boom – its growth rate at the time was even higher than Houston's. Pasadena was officially incorporated in 1928; by 2010, 149,043 people lived there.
Today, Pasadena is home to a number of museums, a community theater, the Pasadena Philharmonic Society and Orchestra, and an annual strawberry festival. The 1980 film Urban Cowboy, starring John Travolta and directed by James Bridges, was filmed in Pasadena. The city also has the largest volunteer municipal fire department in the country.
Important parts of Pasadena's economy include energy, healthcare, and aerospace. The city is home to the Pasadena Refining System, and the Bayport Industrial District near the city plays an important role in employment there.
League City, TX
Founded at a site which was once the location of a Karankawa Indian village, League City was fully incorporated in 1962. Earlier in its history, the community's name alternated between "League City" and "Clear Creek" several times before the former name was chosen. The city's population was approximately 106,730 as of 2019.
League City is well-known for its waterside resorts, such as Waterford Harbor and Yacht Club Marina and South Shore Harbor Resort and Conference Center. Recreation options include the Perry Family YMCA and Hometown Heroes Park. The city is served by Clear Creek Independent School District.
NerdWallet, a financial website, named League City as Texas' best city for job-seekers in 2013. The city's median income per household was $78,250 as of 2007, according to an estimate from the American Community Survey.